Used or New Ford Car Financing in Macomb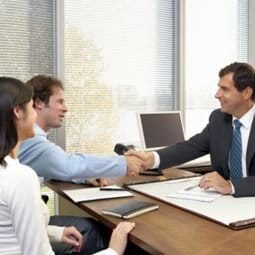 During any point in your shopping process, the discussion of Ford financing is an important one to have, which is why our team at Woodrum Ford Lincoln knows to be available for all your questions. Discussing the option to lease or buy, how much to put as a down payment, and more are often the last thing on the mind of Illinois drivers, but we make it easier for you.
Lease or Buy? We Help You Understand Both and Choose the One for You
Crunching numbers, manipulating budgets, and choosing finance options can be tricky. But, with the Woodrum Ford Lincoln finance team on your side, the way becomes clearer. We walk you through every step of the way and answer any questions you have. Unsure whether you're the long-term commitment kind of driver who needs a loan, or the driver who prefers to trade in your car for a new one every couple of years with a lease? We'll help you understand the nuances and benefits of both, to help you choose your best path.
Get the Ball Rolling on Financing Your Next Car in Macomb
When you're ready to drive your next car home, the experts at Woodrum Ford Lincoln are standing by to help demystify the process. We can answer any questions that you may have, or if you're ready to put us to work for you now, simply fill out our online credit app. That way, we can hit the ground running and you'll be one step closer to owning your next car.